About
---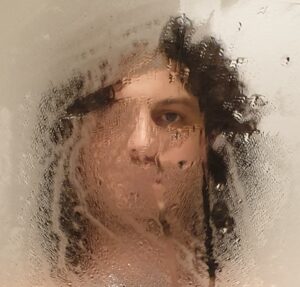 Thanks to travels, music and free development, my Aesthetica Experience got materialized in the website you are visiting, including my artworks achieved by following my own Aesthetic Stream (>>>), well-formalized in an e-Gallery of mine.
The major contribution to my Aesthetica Experience came from the epic Led Zeppelin's Reunion concert (occurred on 10th December 2007), by far my most favorite musical band, only possible by following what I call σ-Algebra of The Absurd. That event left indelible signs on my mind, which brought me to a long path (8 years), begun in 2009, to the release of my first artwork, so called Artist's Chimaera (10th December 2017). Such a release came spontaneously in the form of an original storytelling, where anything was -as usual- improvised, to celebrate the 10th anniversary of the concert date.
By coincidence, while getting closer to the artwork publishing, in France I met Ho Lui, a true, extraordinary artist extremely well-known in the old Antibes (he has been the first Chinese student graduated in Académie des Beaux-Arts in Paris!), personally seen by myself as the authentic incarnation of Platon's Demiurge, and -since then- I have been attending regularly, during my free time, his atelier with great enthusiasm to learn about true art and his insight, like a very young scholar.
The highly open-minded and unbounded ideas exchange with Ho Lui, that goes -I precise- beyond any cultural conventions and is based merely on art,  makes me develop the right intellectual maturity and freedom, necessary to bring ahead consciously my own Aesthetica Experience.
Now, after several years, I have finally managed to rationalize my philosophical thinking at the basis of my Aesthetica Experience and, so far, found the best way to express it only artistically, by leveraging photography and painting, and keeping open the doors to the future.
An artistic Manifesto is in fieri.
---
Would you like to collaborate?   Would you like to pose as modèle?
Please, reach me at the following address: